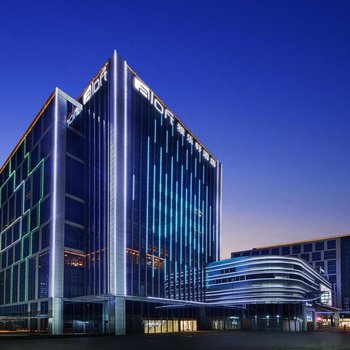 The Shijiazhuang Aloft Hotel was recently opened in 2021, making it a fantastic choice for those staying in Shijiazhuang.
The hotel is only 7km from Shijiazhuang North Railway Station and 43km from Shijiazhuang Zhengding International Airport, giving guests a number of convenient transportation options. Transportation around the city is also convenient, with Xisanzhuang Metro Station within walking distance. With multiple attractions nearby including Hongyi Buddha Hall, Lianmeng Shequ-Xiaofang Theme Culture Square and Haolin Garden, guests will find plenty to keep themselves occupied.
When guests have some time on their hands they can make use of the onsite facilities. This Shijiazhuang hotel offers parking on site.
Germaphobes can rest easy - the level of cleanliness is highly rated at this hotel.